by Denis Weisser on 05. August 2020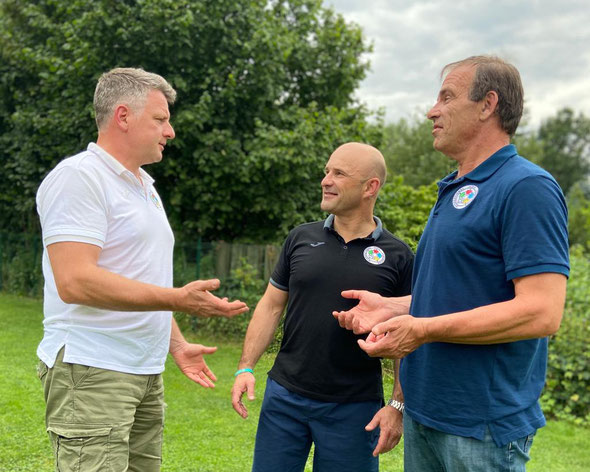 "Judo should be a lifelong experience, and as we are already active with the youngest ones in the Judo in Schools programme, we also have to focus on the veteran judokas", said Denis Weisser, Chair of the Veterans, host of the meeting.
Johannes Daxbacher, member of the IJF Military and Police Commission, reported on various activities of his club for veteran judokas, either experienced active competitors, re-starters or even beginners. According to Daxbacher, "the key is the trainer and then, it is up to the group, everything is possible, the programme runs very successfully".
Teodor A. Pop of the IJF Presidential Office added, "the veterans' community is eager to enhance the attractiveness of veteran judo and welcomes all judokas to join the community by sharing and promoting the judo values that have accompanied them along the years on and off the tatami".
All three of them are currently living in the south of Germany, determined to put forward a proposal to be generally applicable, by putting together the experiences they gained during their judo life and adding the ideas of the members of the different IJF Commissions. "We will continue, the next meeting is planned at the end of August", concluded Denis Weisser. "I am looking hopefully forward to it".
Pictures: Maxim Weisser